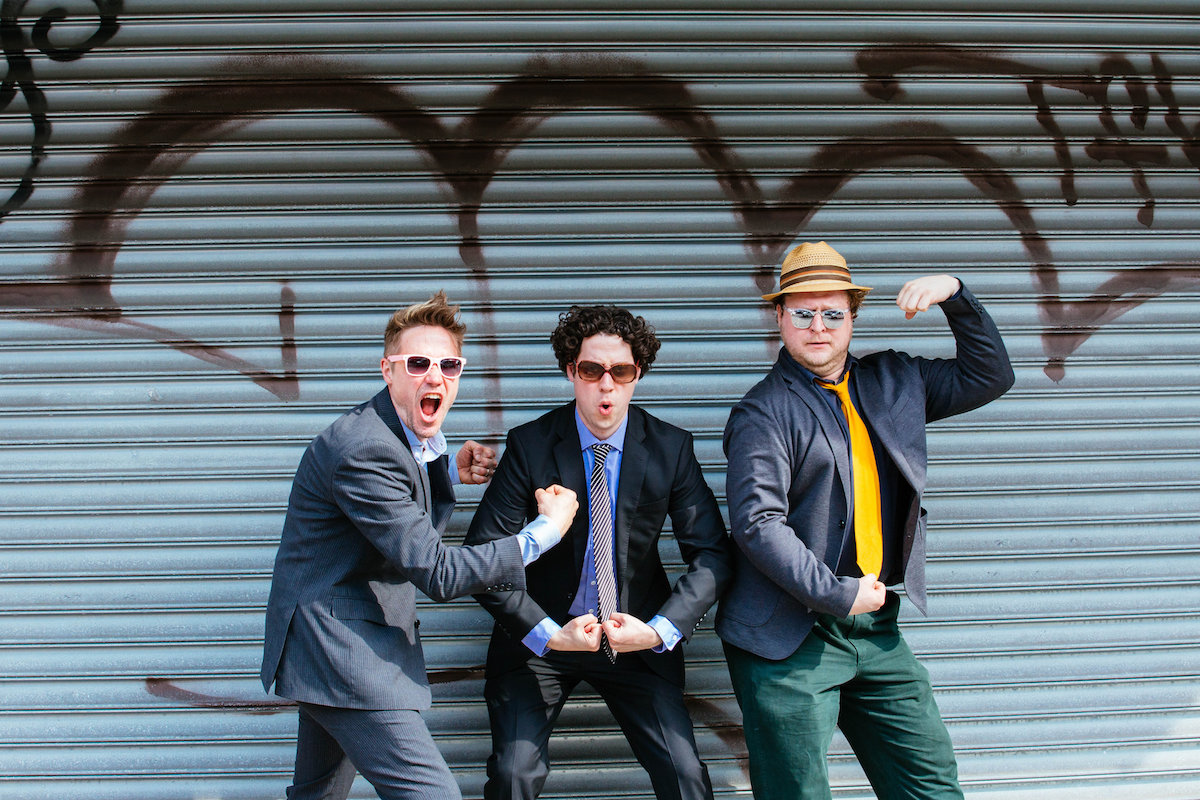 The Deedle Deedle Dees are a critically-acclaimed cult band for families based in New York City. They were founded in 2003 by songwriter / educator Lloyd H. Miller. Lloyd  lives in Brooklyn, where he's known for his weekly sing-a-longs for families and his regular performances for adults and kids in care facilities and hospitals. He's also the co-writer, along with jazz legend Roy Nathanson, of the multi-media stage musical Trashed Out.
The Deedle Deedle Dees released Sing-a-long History, Vol II: The Rocket Went Up! (their first album in five year) in the fall of 2016. The record features songs inspired by true stories from the history of science, discovery, and magic. Ada Lovelace, Nikola Tesla, Harry Houdini, Diana Nyad, Charles Darwin, and Matthew Henson are just a few of the fascinating figures who inhabit the second volume of Lloyd's Sing-a-long History series, a collection of albums that use music to teach kids about history. The first volume of Sing-a-long History came out in April 2015. It's a musical intro to the Civil War era for kids called Glory! Glory! Hallelujah! and features Lloyd backed up by an old-timey rock-n-roll and jazz band.
The Deedle Deedle Dees' last release, Strange Dees, Indeed, was selected for the Top 10 Best CDs of 2011 by the "Fids and Kamily" critics poll and featured the Sirius XM hit "Ah Ahimsa," a song about Gandhi's theory of nonviolence. In 2013, Lloyd released his first solo album for families, S.S. Brooklyn, a stripped-down acoustic album including frequently-requested songs from his sing-a-longs like "Honk Honk (Major Deegan)," a ballad about New York's roadways, and "Henry (Hi Ya Ya)," a boisterous crowd favorite about Henry Hudson.
The Deedle Deedle Dees are known for their lively, highly interactive concerts. They've brought their "rock-n-roll classroom" to venues all over the country including Symphony Space, Jalopy Theatre, 92YTriBeCa, and BAM in NYC, Wolf Trap Performing Arts Center (DC area), the Clinton Presidential Library (Arkansas), Mass MoCA (Western MA), and many many schools, libraries, and parks.